Improve Your Cycling While Cross-Training with These 7 Sports
Whether you're injured, recovering, or just cross-training different muscle groups, these seven sports will make you a happier and stronger cyclist

by Caitlin NA Giddings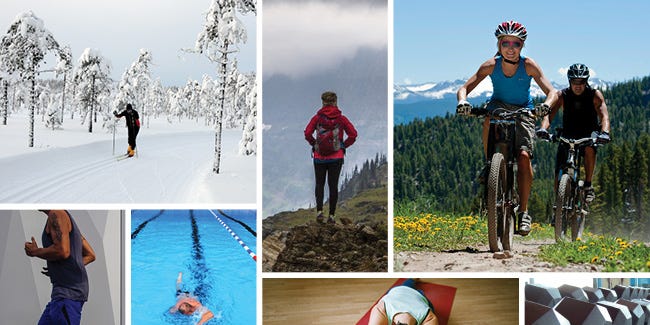 We all know that cycling is the best sport out there, but that doesn't mean there aren't dozens of good reasons to mix it up with a few others. Not only can cross-training flat-out make you a better cyclist through core support and enhanced focus, but it can also help your body in tons of ways cycling can't—like building up bone density and strengthening underused muscle groups.
RELATED: How to Deal When Riding's Not an Option
So whether you're recovering from an injury, giving your body a break, or just finding a way to stay fit when you're temporarily without a bike, diversifying your interests is a great way to keep things interesting and your body bike-ready.
Here are seven of our favorite sports for cross-training—and what they can do for your ride.
Advertisement - Continue Reading Below
Hiking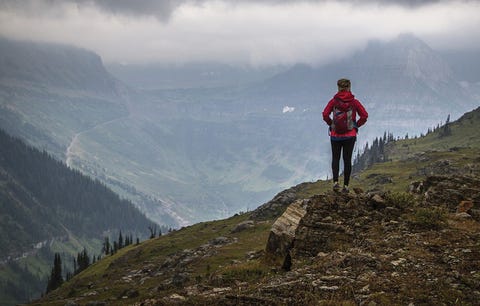 skeeze/pixabay
Why it's cool: Aside from the chance to take in the outdoors at a more relaxed pace, how cool is it to realize you're standing at the top of a mountain you just walked up?
Why it helps cyclists: Hiking helps build up your glutes, quadriceps, hamstrings, core, and hip muscles—crucial muscles that can help your riding (check out how with this guide to cycling muscle function). Plus, it helps with bone density because it's a weight-bearing exercise.
RELATED: How to Train the Most Important Core Muscles for Cycling
Get started: Find a hiking group or club near you. If you'd prefer to explore on your own, start with an easy trail system and let a friend or family member know where you're going. Pack water, snacks, and a phone. Dress in sturdy shoes or hiking boots, layers, and a cap (ticks are no joke)—and don't forget sunscreen. Make sure to study the trailhead map before you set off or take a photo of it with your phone. And if you really want to make sure you don't get lost—or miss any of the notable features of your hike—read a guidebook before you set out. If you're only doing day hikes, it's hard to go wrong.
Cross-Country Skiing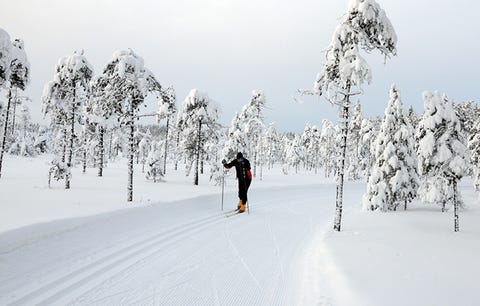 Ari Helminen/Flickr
Why it's cool: It keeps you in tip-top cycling shape during the typically "fat-bikes only" months of the year.
Why it helps cyclists: Cross-country skiing works the leg and butt muscles needed to stay strong on the bike all winter, as well as your upper body when you use ski poles. Your core is also activated and strengthened—which is crucial for maintaining a strong back and comfortable riding position for long days in the saddle once the weather gets warmer.
RELATED: How to Build a Better, Stronger Butt
Get started: Check out our guide to skate-skiing gear for cyclists. If you're not ready to commit to the sport yet, rent some gear and hit local trails just after it's snowed, when the powder is fresh and not icy. Dress in layers, like you would on a winter bike ride. Head out with someone who has experience and have them teach you basic techniques, or review some video tutorials online. It's okay if you don't get the rhythm down right away—no matter what, you'll have fun out there.
Advertisement - Continue Reading Below
Running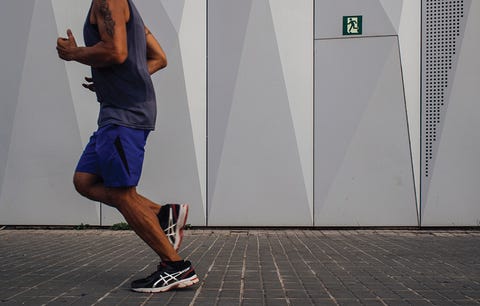 Raúl González/Flickr
Why it's cool: Running is a great way to cram in a workout when you don't have time for a long ride or need to travel without your bike. Plus, if you think cycling makes you feel like you're flying, wait until you experience your first runner's high.
Why it helps cyclists: Running helps maintain aerobic fitness, keeps you in top climbing shape during the off-season, strengthens bone density, and gives you a jumpstart on training for cyclocross season.
RELATED: Running Cross-Training Skills for Cyclists
Get started: Get fitted for a good pair of shoes at a running store. That's really all you need to get started—not a bad shift from the bike world, huh? Start slow on a trail and alternate between running for a minute and walking for a minute if necessary. It's really easy to get injured if you go out too fast, or if you come back from a running hiatus and overdo it. Listen to your body. Here are some tips for new runners from Runner's World.
Swimming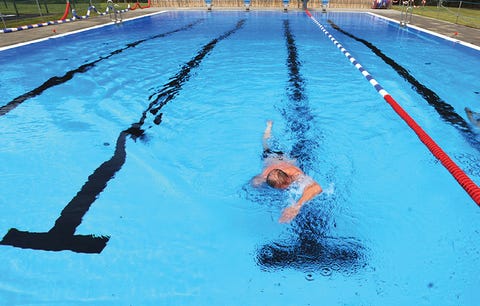 NATO E-3A Component/Flickr
Why it's cool: Not only is swimming a great way to stay fit throughout a cycling injury, but it also works as a two-fer: strength-training and cardio activity.
Why it helps cyclists: Swimming can help you build a strong core and lengthen your hip flexors, as well as increase your range of motion and breathing capacity. It's fairly easy on your body, so it also works as an ideal way to recover from a hard ride or race.
Get started: The hardest part of incorporating swimming into your lifestyle is securing regular access to a pool. Once you've cleared that hurdle, sign up for a basic swim class or get a friend to show you the ropes. Proper form matters in swimming, so you'll want to get things right from the start. Oh: And if you find yourself getting 'black line fever,' invest in this sweet Finis waterproof MP3 player that got our reviewer through some tough triathlon training.
Yoga/Pilates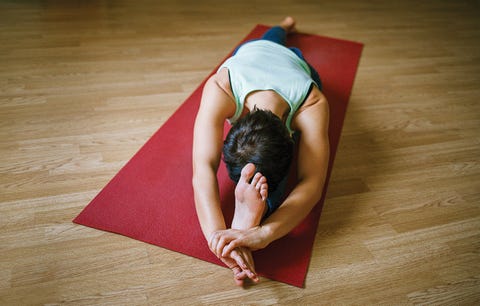 jeviniya/pixabay
Why it's cool: You can do these forms of resistance strength-training anywhere with no extra equipment: at the gym, in your backyard, in your office, inside a 10'-by-10' jail cell (seriously, anywhere).
RELATED: 5 Essential Yoga Poses for Guys
Why it helps cyclists: Yoga improves your strength, flexibility, endurance, and focus, so you'll be comfortable for longer days on the bike. You'll also learn to focus your breath, which helps you breathe better on the bike. Pilates hones in on your core, which is crucial for coming out of every ride with a smile instead of a backache.
Get started: Try these six yoga poses to improve your strength and focus. These moves from yoga and Pilates will help you develop core power in no time. Or look for a local class aimed at beginners or cyclists.