On the 27,000 square miles of the Navajo Nation—which covers portions of Arizona, Utah, and New Mexico—there isn't a single bike shop. That's not because the Navajo people don't ride bikes; instead, it's an example of how many things on the reservation are more difficult than off the reservation, and how there are blank spots when it comes to available resources.
When former pro cyclist Scott Nydam and Diné photographer Shaun Price teamed up to establish Silver Stallion coffee and bike shop in the reservation border town of Gallup, New Mexico, they did it with a goal of creating a whole new way of life for the community.
Want to become a stronger, smarter rider? Sign up for Bicycling All Access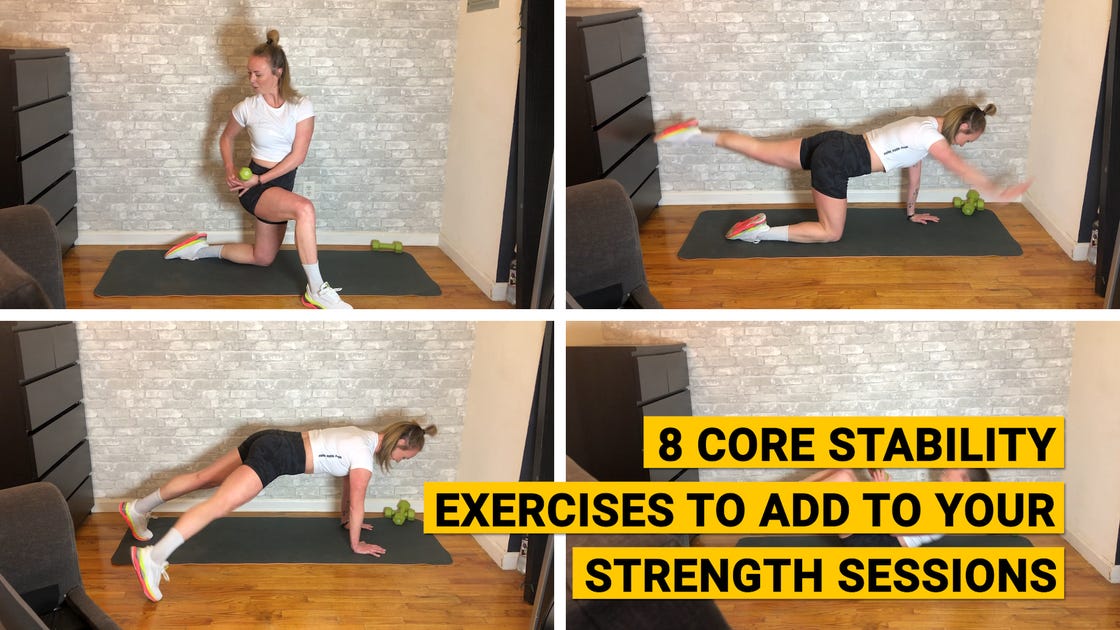 "Usually, if you give a kid a bike, they ride it around, get a flat tire, and take it to a bike shop. But that doesn't exist on the rez. There are things you think should exist but just don't," Nydam said.
So Nydam and Price are bridging those gaps. They're working with organizations from all over the country, like Free Bikes 4 Kidz, Blackstone Bicycle Works, and Durango DEVO, in order to get bikes—often used or refurbished—for kids and adults on the reservation. Sustaining the ridership is where Silver Stallion's story starts.
"I wanted to figure out how to make up for the complete absence of the [bike] industry out here. It has to be a DIY [do it yourself] mentality. You've got to fix your own bike, and maybe even build your own bike…if the DIY doesn't come with the bikes that these kids are getting, they're doomed," Nydam said. "The crux of the situation is getting beyond the maintenance being a reason to stop riding."
And it's working. Today, Silver Stallion is a 501(c)(3) nonprofit bike and coffee shop with a mission to empower and develop youth and young adults' vocational skills in the bicycle repair and specialty coffee industries. The idea is that when young people leave the reservation, they'll have skills that will benefit them no matter where they go. They can wrench or work as a barista in any town or city in order to get to where they want to be, whether that's paying for school, or working to own their own shop.
The convergence of Nydam and Price, and the formation of the Silver Stallion non-profit model came from two distinct stories. Nydam is a former BMC Racing professional cyclist who relocated from California to Gallup, New Mexico seven years ago when he retired from racing and his wife Jennifer got a job on the reservation. Nydam continued to work with BMC, as the head coach to the development team, and as an advisor and trainer, but he wanted to get involved with the community of Gallup in a positive way. Eventually, he acquired a business, and worked with a baker to open the (for-profit) Silver Stallion Coffee & Bread shop in January 2016.
Around that time, Price returned home to Fort Defiance, Arizona after a three-year stint on the road as a professional photographer and videographer for touring bands; traveling the country as an adult gave Price a glimpse of how many different ways there are to experience bikes. Price grew up riding BMX bikes on the reservation, but he stopped when his cousin, Kyle Kaamasee, was hit by a driver and killed while riding his bike. "He lived right next to me and really got into BMX bikes. He was always the braver one, and so that was my experience with bikes growing up—watching him, and trying to keep up with him."
Price took a job at a hospital on the reservation as a graphic designer, but he also wanted to help his community. So in his free time, Price started hanging out at Silver Stallion because it reminded him of places he loved in the cities he had frequented when he was on the road. He started talking to Nydam about brand work and photos for the shop—and they talked about bikes and how freeing it is to ride, no matter where you are, no matter who you are.
After two years of establishing itself as a safe (and delicious) hangout known for impressive pizza, Silver Stallion's baker moved on to pursue another opportunity, leaving Nydam to decide what to do with his shop space.
"I knew I wanted to continue with the coffee, but I had to decide how to make it viable in Gallup. I asked myself, what am I committed to that I can partner the coffee shop with? Bikes. There's a need in town for a bike shop," Nydam said.
But he knew he probably wasn't going to make a profit on sales, and didn't think a traditional bike shop model would work for Gallup and the surrounding Navajo Nation. "To further address the needs of the area, why not make it a non-profit and provide programming within that shop space?"
The name, Silver Stallion, comes from a saloon in Gallup that was forced to close because of how it preyed on natives. The Navajo Nation is dry—alcohol is illegal—so in a lot of border towns, bars often target natives by over-serving and keeping people addicted.
Nydam started thinking more and more about the concept of recycling. "With the sign, I had this idea to recycle this symbol of Gallup and what border towns like Gallup had become notorious for, a place that's not only abetting and aiding alcoholism but is also exploiting alcoholism for financial gain. It's really bad; it's blatant. So we're recycling the sign, and we're recycling bikes, and we're educating kids and adults, which has turned into even more than we expected."
"Scott bought the Silver Stallion sign, and his idea was to take this symbol of oppression and flip it around into something completely positive. He wanted to show people that it is possible to completely turn your life around," Price said.
Especially this year, amid COVID-19, everyone has wanted a bike—and everyone has wanted to be part of what Silver Stallion is doing in some way. So this past year, Silver Stallion Bikes teamed with the New Mexico Outdoor Recreation Division, Catena Foundation, and Southwest Indian Foundation to launch a Mobile Ride Center (MRC) Free Bike Repair operation on the Reservation. Southwest Indian Foundation gifted Silver Stallion with a huge blue box truck, which became their mobile shop.
Over the course of 13 events, the MRC repaired a total of 454 bikes in seven different communities and built 29 new bikes—all of which were used to kickstart a first-year riding club at a local school.
Tiffany Tracy, 33, who grew up in Fort Defiance, Arizona, currently lives in Ganado where she works as a second-grade teacher. She used to ride a lot, frequently taking on century trips, "but I'd been called a showoff and didn't enjoy the mostly white-male group." Tracy said she's excited about Silver Stallion, though, because Navajo mechanics, men and women, treat her with respect.
"I've gone to other shops a few times and always had some white guy talk down to me and not really address any of the issues I had sensed while riding—white guys being very condescending. But Silver Stallion was doing bike workshops so I wanted to take advantage of that. To my surprise, they were going to be in Nazlini, only 12 miles away, so I loaded my bike and drove there. The Navajo guys worked on it and fixed the front derailleur."
Jamie Watchman-Johnson, 42, and her husband Ike Johnson, 43, have five daughters, ranging in age from 14 years to 3 months, and 4 of them ride bikes. The couple had their 8-year-old twin daughters' bikes fixed through Silver Stallion.
"My family and I are so grateful for the free bike repair service offered in our small community," Jamie said. "Our remote little town of Crownpoint is at least an hour drive away from any bike repair shops in the area, and when I saw Silver Stallion was coming here to fix bikes for free, I jumped at the opportunity. ... We appreciate any professional service given."
The hope for Silver Stallion is to create a ride center—a place that facilitates whatever needs to happen to get more people riding and to keep them riding. The goal is to be able to have access to maintenance, but also to great rides, and to a wide-reaching community of all things bike related.
"Navajo Diné say that we're the five-finger beings—and I say, if you have five-fingers you are Diné. Who cares what color skin you have? You're Diné," Price said. "And inviting people onto the reservation to explore and coexist with the land is something that I want to do. There's one section of trails where I ride, and I always put my hand out and feel the pine needles as I go by; it's like getting a high-five from a person—it refills your energy. Getting on a bike and having these experiences is something that everyone should do."

Donating to the Silver Stallion organization will help continue the work, the education, and the community building. But also, when travel is again safe and common, Price encourages people to come experience the culture and the land that he calls home.