When we talk about the glory days of cycling, we usually remember the years of the Tour de France when cyclists would stop to fuel with roadside picnics, rather than pounding gels; or the first cyclocross races where racers would throw their bikes into rivers, jump in, make their way across, and continue on with the ride.
By comparison, women's cycling history is often overlooked.
The first Olympic cycling race for women wasn't contested until the 1984 Los Angeles Games (the individual road race, won by American Connie Carpenter), and women's professional cycling was barely a recognized sport until the 1990s.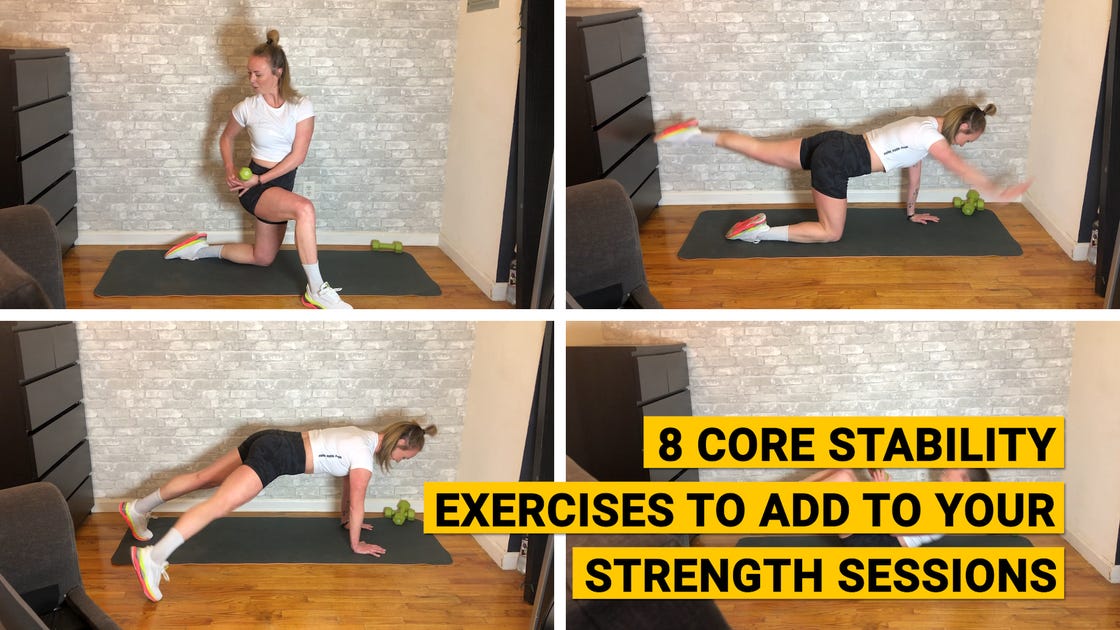 But women were riding long before that, slowly and steadily paving the way for the women at the forefront of the sport now. They were showing up to races, demanding membership in the League of American Wheelmen, and swapping skirts for bloomers so that today, riders like Kate Courtney, Coryn Rivera, Ayesha McGowen, Clara Honsinger, Amity Rockwell, Rebecca Rusch, Ellen Noble, and others all over the world could continue the fight.
While Susan B. Anthony, who played a key role in the women's suffrage movement, is often cited as one of the original advocates who spurred on cycling for women, there were hundreds of women riding to fame and glory before she was quoted in 1896. From a brawling velocipede racer and former strongwoman to the first woman to cycle around the world to the first female cycling journalist to the first African American to join the Wheelmen, the late 1800s were a magical time for women on bikes.
Interestingly enough, as bike racing became a sport, women were either professional or they were nothing.
"They were only professionals. Women never raced amateur. There's no evidence whatsoever of amateur races in the high wheel for women. None," historian and professor Ann Hall told the CBC in a 2019 interview about women's cycling history.
There wasn't much by way of diversity, sponsorships, and prize money for women, and in terms of training and a pathway to cycling success, women were on their own. But quite a few pushed their way into the sport regardless of the obstacles.
Here are some of the pioneers of the sport who were racing professionally and paving the way for women in sport over 100 years ago.
---
Louise Armaindo
This 1870s Montreal-based strongwoman and circus performer went from a race walker to brawling velocipede racer. Louise Armaindo jumped from the walking track onto the high wheel, better known as a penny farthing, the more dangerous precursor to the modern bicycle. She raced all over North America, and in 1872, she set the American long-distance record, covering more than 600 miles in 72 hours.
While Armaindo doesn't have the happiest of endings to her story—she was largely forgotten as the sport grew in popularity and more young women began to take racing seriously—her larger-than-life persona is a testament to the fact that to make a living in the sport of cycling, especially as a woman, you have to be tough. (Source: CBC)
---
Kittie Knox
In the 1890s, most women still weren't riding bikes, but that didn't stop a young seamstress from Boston from buying her first bike, a single speed. In 1893, Knox became the first African American to be accepted into the League of American Wheelmen, though unfortunately, in the years that followed, she was largely discriminated against.
She continued to ride and race, and became known for her unique cycling attire—she was one of the first women to adopt men's bloomers. That was a first step toward women eventually wearing our bike shorts proudly in public, no skirt required. (Source: The Smithsonian)
---
Cissie Colreavy
In the 1890s, Australia experienced a cycling boom, and the Shamrock Hotel—which was located in Coolgardie, in Western Australia—was right in the middle of it. Colreavy's family owned the hotel, and her mother, Katherine, reportedly held events and doled out prizes from the hotel steps, which might make her the first female bike race promoter.
Like her mother, Cissie developed a love of cycling—though she wanted to race, not hand out prizes. She became one of the first women in Australia to rock bloomers instead of a dress at races—one newspaper wrote that she "mounted the bike, man-fashion." They did add that after mounting the bike, she "scorched down Bayley-Street to ringing cheers—and beers." Sounds an awful lot like a cyclocross race, really. From there, she continued to race around the country, stomping the competition. (Source: A Wider World)
→ No matter what you need to improve in your riding life, find it with Bicycling All Access!
---
The "Big Five"
In the 1890s, the "Big Five" was less of an official team and more of a pack of fierce women on bikes. Track racers Lizzie Glaw, Helen Baldwin, May Allen, Tillie Anderson, and Dottie Farnsworth traveled the U.S. racing against each other and other women, proving that women are allowed to be both competitive and friendly with each other.
Baldwin and Allen had raced high wheels in the 1880s before bicycles that we know today became en vogue, and then they shifted to track racing. Well, Baldwin did—Allen took a three-year hiatus before staging her comeback, making her possibly the first professional racer-slash-mother in pro cycling, reminding us that even a century ago, women could do it all.
Anderson didn't get on a bike until 1894, but once she did, she reportedly logged 20 to 40 miles before breakfast (early fasted-state training!) before heading to work as a seamstress, then would train again in the afternoon after leaving work. (Source: Women on the Move by Roger Gilles)
---
---
Annie Cohen Kopchovsky
A Latvian immigrant living in Boston, better known as Annie Londonderry, she left her husband and three children to head out on a ride around the world in 1894. In doing so, she may have become one of the first sponsored female cyclists, as she started her trip with a $100 paycheck for riding with a sign for the Londonderry Lithia Spring Water Company of New Hampshire.
One could argue that the sponsor-covered jerseys of today were inspired by her. Whether she made it truly around the world by bike is debatable, but it's fairly well-documented that she at least crossed the U.S. She returned home in 1895, sporting a broken arm that she rode with for the last few hundred miles. (Source: The New York Times)
---
Beatrice Ethel Grimshaw
Travel writer Beatrice Ethel Grimshaw began her career in 1891 as the first female cycling journalist on record. After finishing her schooling at 21 years old, she ran away to Dublin, Ireland, to begin a career as a journalist for R. J. Mecredy's Irish Cyclist, where she eventually became an editor.
She became a student of the sport as well, spending time out of the office riding her own bike. She reportedly did casual century rides, and once did a 24-hour race where she completed 210 miles. She eventually traded in her bike for a life of travel, writing dozens of books throughout her lifetime of worldwide exploration. (Source: Royal Irish Academy)
---
Alfonsina Strada
In 1924, Italian cyclist Alfonsina Strada became the only woman to have ridden one of cycling's three major stage races when she started in the Giro d'Italia, entering the race under the name of Alfonsin Strada. Once promoters found out that she was a woman, they allowed her to keep racing, though crashes and injuries eventually forced her out of the race. But even once she was technically disqualified from the Giro, she was allowed to finish the route, and the promoters paid for her lodging along the way. Despite significant setbacks, she finished the 3,610-kilometer race 38 hours behind the winner.
Known in her small town as the "Devil in a Dress," thanks to her tendency to tear up the roads on her bike, she was hell on wheels from a young age, and continued racing for most of her life. When she married, her husband gave her a racing bike as a wedding present, then became her soigneur as she raced around Europe. (Source: BikeRaceInfo.com)
---
Nora Young
In the 1930s, Canadian racer Nora Young came very close to beating the boys in a 50-mile race. She did so on a single-speed bike, only racing with gears when she could borrow a bike from one of the men racing. Like Armaindo, Young also participated in multiple sports, from basketball to javelin throwing, and likely would have gone to the Olympics for at least one of them. But her athletic career was cut short as World War II began, and she headed to Europe as a Jeep mechanic. (Source: The Star)