Have you ever come across a new product and immediately rolled your eyes? If you're a bike enthusiast or a hard-core bike tech nerd like me, this will inevitably happen. A new product will enter your consciousness through an article or an ad, or in my case, a press release, and you will let out an exasperated groan.
I first noticed this around the time bike brands fell in love with the phrase "laterally stiff and vertically compliant." This specific meaningless marketing tagline has fortunately fallen out of favor. But I was reminded of it again when a new product recently landed on my desk: a pair of gravel-specific sunglasses.
Don't get me wrong—different lens tints can offer benefits. "Trail lenses" for mountain biking are a prime example. They can help bump contrast in the woods to let riders better see trail obstacles at high speed. But "trail lenses," like "gravel lenses," are made for specific lighting conditions—not the surface your tires are rolling on.
The whole thing got me thinking about how companies create, frankly, bullshit categories to market to riders. They know that most riders already own sunglasses, and if they already have multiple lenses for cloudy days or trail riding, then it might be hard to convince them to buy something new. So instead, someone brands them as "gravel specific," and voilà, marketing magic!
This kind of marketing isn't unique to the gravel category, although that category is currently where the biggest offenders roll. Remember indoor cycling kits? Companies were selling summer-weight kits or some sort of mesh outfit that wasn't suitable for being worn in public (unless you were very comfortable with showing a lot of skin) as a kit specific to riding indoors.
I have no specific gripe with cycling clothing that's made to help riders manage sweat. But let's not pretend the sweat that riders deal with inside is somehow different from sweat outside. Just wear your summer kit and spend your money on a high-quality fan! Fortunately, the indoor-specific cycling kit has, for the most part, faded away with the times. It's almost like people realized it wasn't necessary.
For this last example of silly category-based marketing, we'll return to gravel. If you follow the category in any detail, then surely you've noticed companies that now offer gravel-specific shoes. There are two main differences between a gravel shoe and what the majority of riders will recognize as a mountain bike shoe. One is the ability to mount toe spikes. The other is a bit more flexibility in the sole to help with comfort over the typically long gravel event distances.
If you're a longtime mountain bike rider and it sounds to you like I just wrote a description for a mid-level mountain bike shoe, spot on, my friend. Companies simply took those mid-level models in their range and started marketing them as gravel-specific shoes.
Sometimes, yes, the media can play into this. I certainly see it happen quite a bit, most often in gear articles that are more stories about a new product release rather than an actual review. As a test editor, I try to give readers an honest assessment of gear regardless of its marketing category.
For example, in the last several years, I've really become fond of cargo bib shorts. My current favorites are made by OrNot out of San Francisco and sold simply as a cargo bib short. By contrast, some brands have decided to market them as gravel shorts. Why? I have no idea. There are so many different situations when having a few extra easily accessed pockets makes sense—but none of which have to do with the type of surface that bike is on. Cargo bibs are also wonderful for riders who find pockets on the back of a jersey to be cumbersome and hard to reach.
When looking for gear, I always urge folks to ignore the categories and think about the product's utility. The bike industry loves to push things on you, but every once in a while, it still churns out products that are genuinely useful. Even if your initial reaction is an eye roll.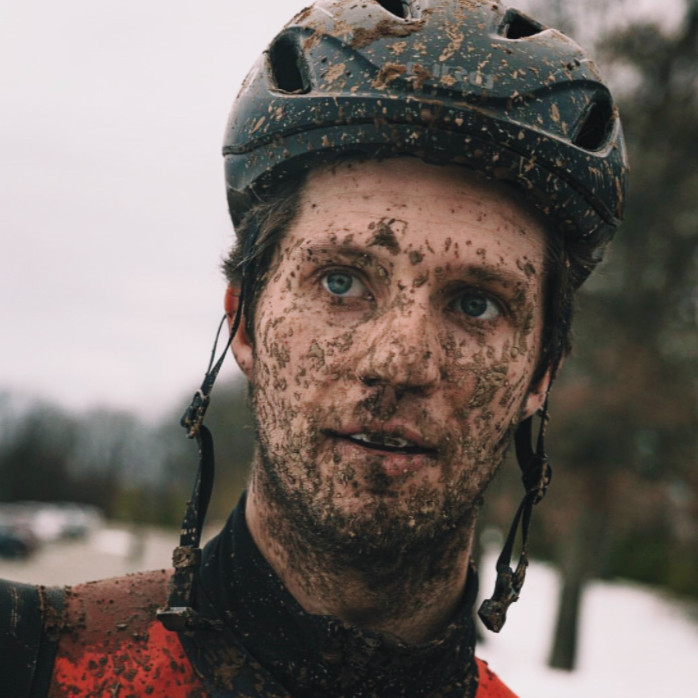 Test Editor Dan Chabanov got his start in cycling as a New York City bike messenger but quickly found his way into road and cyclocross racing, competing in professional cyclocross races from 2009 to 2019 and winning a Master's National Championship title in 2018. Prior to joining Bicycling in 2021, Dan worked as part of the race organization for the Red Hook Crit, as a coach with EnduranceWERX, as well as a freelance writer and photographer.