Name: Ashli Savoy
Age: 37
Hometown: Waldorf, Maryland
Occupation: Public Affairs and Digital Media Strategist
Time Cycling: 2 years and 9 months
Reason for Cycling: I cycle mostly as an extension of my fitness, but because I love the way it makes me feel and who I am when I cycle: free, adventurous, and powerful.
---
I started cycling in May 2020 like many people, because it was something outdoorsy to do during the COVID pandemic. As an avid runner already, I had set a goal to train to compete in a triathlon. I was informally training one of my friends to help him to become a better runner, who I learned was a cyclist. He volunteered to help me with learning the ropes of cycling, because I was helping him.
My first bike ride was wobbly. My friend let me ride one of his road bikes since he had two. It was probably my first time on a bike since I was a child and boy was I rusty. I still can't believe I almost crashed his beautiful road bike, but he did not give up on me.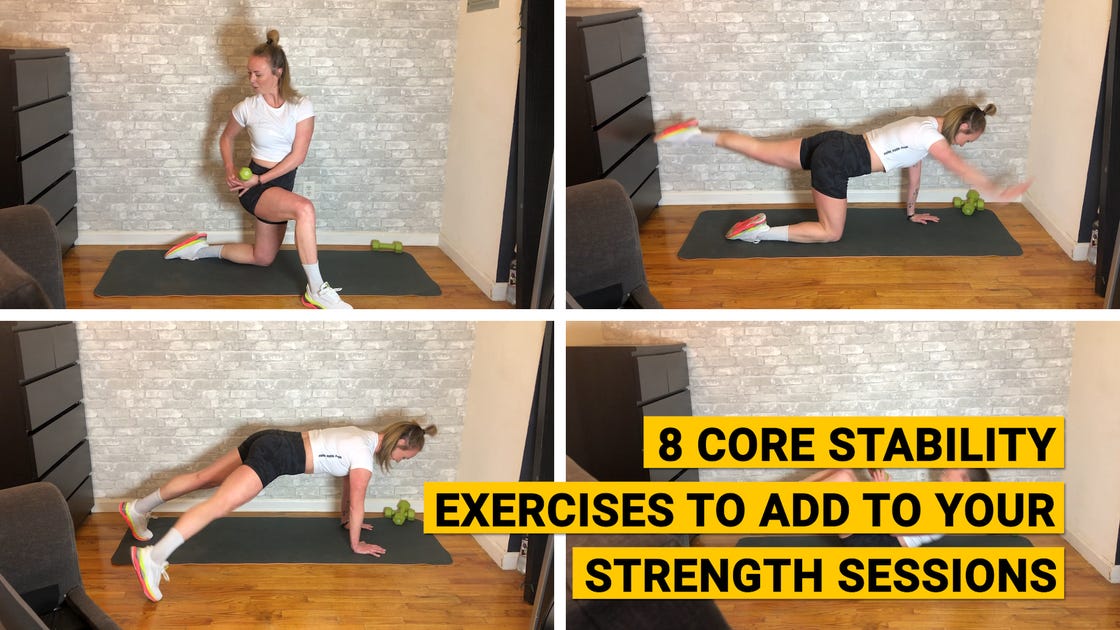 I fell a few times trying to learn to clip in and realized this was a lot harder than riding down the street on my huffy as a kid. But once I got clipped in and going, I was blazing the trails at 20 mph off the break.
From there, I bought a bike and I started to venture more deeply into the world of cycling—and I fell in love with the sport. Everyone thought I was insane, because my third bike ride was 80 miles long.
Soon after, I got used to riding on my own, but I started going to as many group rides as I could to meet other cyclists, push my limits, and travel new roads. I learned the club near me, Getting it in Cyclists (GII), hosted a ride nearly every day of the week. I loved cycling and I loved riding fast! In fact, I liked it so much, I never quite got to train for the swimming portion of the triathlon like I wanted to do because I spent so much time cycling.
As I was becoming familiar with cycling, other cyclists kept telling me I was a strong rider, and suggested I should start racing. But I really didn't think much of it because as I was just starting in the sport, I didn't really know anything about cycling, racing, or just how broad and deep the world of cycling was. I just knew I wanted to ride and I loved the challenge it brought.
Later, I found out that I was making an impact as women from the club would come up to me at rides, and see my posts on social media and tell me I inspired them to want to get a bike, to ride more, or to train harder.
One day in July, I went to a Getting It In Cyclists ride, and I really wanted to try and ride with the race team that day. I wanted to challenge myself to keep up. One of the women's race team captains handed me a jersey, and said, "If you want to ride with the race team, you have to work hard and make us proud." And so I did. That day, I knew I was in.
When I finally started racing the next summer, I inspired even more women. Many of them wanted to race because they had seen me racing, winning, and riding with the fast groups. We saw a lot of women come out to ride with us and express an interest in racing that summer. We now have one of the largest women race teams I have ever seen at my level!
Because I started cycling at the height of COVID there were no races, but I knew I wanted to eventually race. So I frequented all of the fast pace rides. Trash Talking Thursday (TTT) was one of my favorite rides with Getting It In Cyclists, which is held every Thursday in Brandywine, Maryland. It's a 23-mile road-race style ride that brings out the fast riders from all over the region.
At the end of the ride, there is a snazzy wrestling belt for the winner, and podiums for the top three women and men. That summer, I won the TTT belt a few times and had a lot of fun training and trying to beat out other local women racers who I enjoyed sparring with.
I spent the first year of my cycling journey learning about the sport, connecting with all the local cycling clubs near me, traveling to social rides, and just enjoying the ride. I participated in my first race in the Spring of 2021. I started with a 4th place finish in the Liberty University Road race and participated in 15 races (primarily criterium races) that summer, accumulating enough upgrade points to become a category three racer in just one season.
However, I didn't feel ready to upgrade because I still felt fairly new and wanted to master more bike handling skills, so I competed in one more season before doing so, completing 22 criterium and circuit races throughout the summer of 2022 and upgrading toward the end.
I've even competed in a few time trials. This past summer, I participated in a mixed double team time trial with my partner, who ironically got me into cycling, and we won first place.
Cycling has helped me redefine how I see myself. At times, I've struggled with the feeling of not being good enough or not belonging anywhere, but those feelings fade when I get on a bike. When I ride I feel free, powerful, and like I am making an impact in a sport where you don't see a lot of women, women of color, or women my age (let alone those who are single moms out here trying to make their mark in racing).
No longer are "divorcee," "single mom," "struggling with my weight," and "depressed," the overarching pillars of my identity. Instead, I'm healthier, happier, more confident, and I see myself as other people do. I'm inspiring people and that's empowering.
Cycling helps me to see myself as the strong resilient athlete that others can see in me. And when I encounter scenarios where I am the minority or where I feel like I don't belong, I now feel even more empowered to show people otherwise.
Cycling has also become a major problem-solving technique. It pushes me outside of my comfort zone and I love that. But I'd be lying if I said I always enjoyed it. Cycling, especially competitively, can be extremely difficult, time consuming, and painful, but it's never something I regret doing. Knowing I can do really hard things (my mantra is "beautiful girl, you can do hard things") reminds me I am resilient—and these are qualities I can reflect upon and rely on in my professional and personal life as well.
Cycling taught me I can make an impact just by being present in this sport and being who I am. I aspire to be an influencer for the fitness and health community and a champion for diversity in cycling.
I've encountered a few races where we'd be racing in an urban setting, and I'd see little boys and girls who were shocked to see a Black girl or a group of Black girls racing their bikes. They'd stop and cheer specifically for me which made me feel special and smile, because who knows, maybe if I'd seen more Black girl bike racers growing up (hell, any Black girl bike racers), I might have ventured into this sport sooner.
Representation matters, and that reality has become a huge part of my cycling journey. I smile when I see a little girl cheer me on, or stop and do a double take when they see me ride by, and I smile inside when my daughters tell me they want to be like me when they grow up, because I am fierce and I am strong.
I'm also a full-time working professional and single mom. I am a friend, have family, and my kids have lives. My time is limited, but somehow, I make it work. I try not to put too much pressure on myself. We all want to be the best we can be, but have to operate within the parameters of the life we're given. I don't train like your traditional cyclist, and I don't like to feel like I am defined solely by what I do on my bike.
Cycling is an extension of my fitness. I'm passionate about it, and I'm so glad I found it, but by nature, I am a fitness enthusiast, and I love cycling, but also love running, boxing, lifting weights, hiking, and dancing.
With the race season approaching, I will be increasing my ride time and will likely incorporate two to three days of interval training to my weekly fitness regimen. And during the summer, I will probably race every weekend that I can, because that has become the way I like to spend my weekends in the summer. Races, food trucks, new cities, and fun!
I often say that I don't always feel like exercising, but I never regret it when I do. Fitness provides the tools I use to manage my mental health, all while improving my physical health. Being intentional about staying active is one of the most powerful choices we can make for our own self-care. Embracing cycling as a part of this practice has made fitness more fun and added to my life in many positive ways.
I get to be a part of an amazing community of people and clubs in the D.C. metropolitan area who are supportive, tight knit, giving back to their community in amazing ways, and have poured so much knowledge and well wishes into me, enriching my life over the last three years. My days have been fuller because of the rides I've taken, the roads I've traveled, and the sights I've seen. I can't imagine my life without the magical experiences cycling has given me.
My advice to other cyclists is to enjoy the ride. Remember no matter how you ride, you are an amazing cyclist. The beauty of cycling is that there are so many types of bikes, and roads, and styles of riding. No matter which you choose, you get the benefit of making a fitness and mental health deposit every time you hop on your bike.
My advice for women cyclists is to go for it and reach for the stars. The roads need more of us on them; the pelotons need more women to give them grace. Keep supporting other women and building the network I have grown to love.
My advice for women who want to race: Do it now! Don't be intimidated. You are stronger than you know and you just might win. There is nothing to be afraid of and there is no perfect time to get started. You're never too old, and it's never too late. Stop holding yourself back because you think you need to train more or that there is a perfect moment. Just get in the race. See what it feels like, and work from there.
My advice to Black girls who want to race but feel like they don't belong: You belong. You deserve to be in the race just as much as anyone else. You deserve the best opportunities, and the same support as the next young lady. You are powerful beyond measure. Show them what you are made of. Beautiful girl, you can do hard things!
My journey is just beginning really, but it's been an unimaginable joy. I look forward to the 2023 race season and beyond and continuing to meet cyclists from everywhere.
My goal for this year is to travel to more larger races in as many places as I possibly can. I want to examine ways to get more young people interested in cycling, get them the equipment and training they need, and to get them into racing, especially young girls.
---
These three tips have made my running journey a success:
1. Set goals and ride in support of them
Decide what kind of rider you want to be and let that dictate how you want to ride and train. That might mean you can't go to every group ride or that you need to do more hill training, but setting goals is imperative to narrow your focus and succeed.
2. Ride with people who are stronger than you

Riding with stronger cyclists will push you out of your comfort zone and challenge you to ride at a higher level. Don't be intimidated to ride with others who have more experience, broader skill sets, or who will kick your butt.

3. Keep it fun and do no-data rides

It's not always about the hours or miles logged or the data on our computers. And not every ride should be a hard ride. Sometimes a ride with no data or computer can be the best ride you'll take and remind you of the basic joys in cycling. I like to do a no-data ride once a month to remind me of this.
---
Ashli's Must-Have Gear
→ Rapha Rainproof Essentials Case: Small and fits in your pocket, and I use it for all of my flat tire changing supplies without having to carry a huge bag on my bike.
→ Boom 3 Bluetooth Speaker: It's loud and fits right in your bike cup holder. It lasts several hours so you can listen to you favorite music on your bike rides, but also hear what's going on around you.
→ Oakley Sutro Glasses: They look good on everyone and come in a million colors.
→ Betta Butta Anti-Chaffing Cream: It's the best cream for chafing on the market.
---
We want to hear how cycling changed you! Send your story and submit your photos to us via this web form. We'll pick one each week to highlight on the site.