This may sound like a wild confession coming from an avid cyclist and a cycling journalist, but I've never tried Zwift—at least, not until this month. I'd never once pedaled around Watopia or lined up for a virtual race or joined an online club ride.
To be honest, I didn't think I was missing much—when the weather isn't good for riding, I'm more inclined to run or ski. But as Zwift has become more and more ubiquitous as a year-round training and racing community (not just a winter training tool!), I realized it was time to see what all the fuss was about.
At first, just the idea of getting my trainer synced to the platform and getting signed in and ready to roll seemed intimidating. I wouldn't say that intimidation diminished when I entered the Zwift world, either. It's a bright platform and there is a lot going on.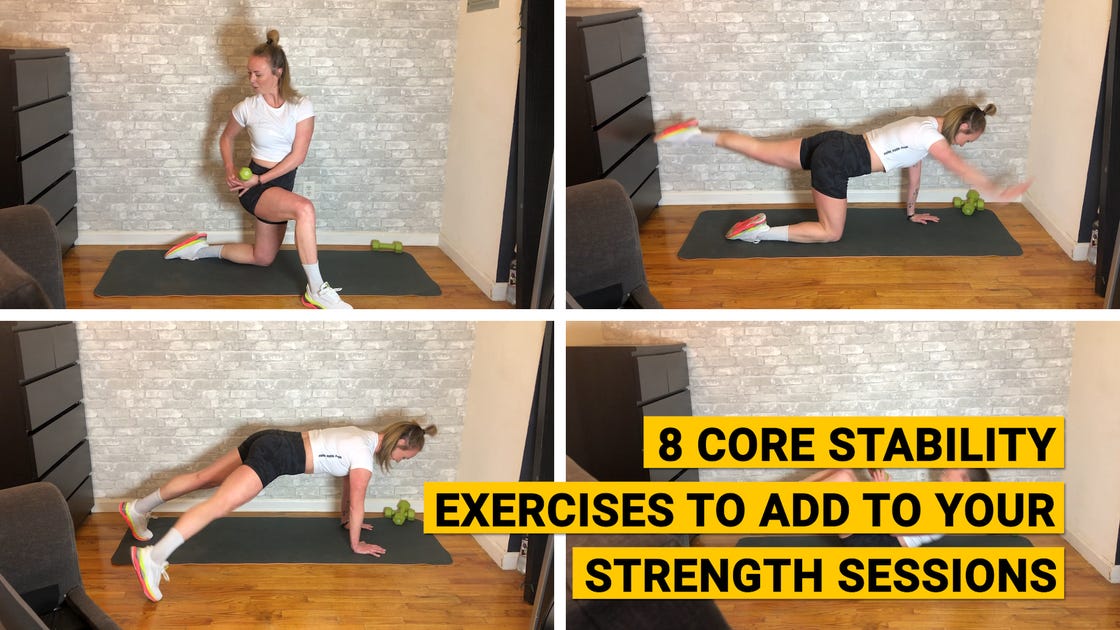 But while it might seem like too much to start, if you take a breath and go step by step, Zwift really does hold your hand through the setup process. You just need to budget a bit of extra time to get organized in Watopia, at least for those first few rides. Zwift even has an initial ride in place that takes you through the virtual world, so you can get acquainted with the scenery and how the rides work.

Funny enough, I was a little overwhelmed as a 35-year-old tech-savvy cyclist, getting started on the platform. On the other hand, my 64-year-old dad, who occasionally rides an ancient trainer in the basement but prefers the great outdoors (and the beer handups that cyclocross provides)… Well, he saw me pedaling away and decided it looked like fun and that he wanted to try. We hooked him up with a trial account—yes, they do have a free 14-day trial if you're Zwift-curious—and away he and his avatar went, pedaling around Watopia.

He loves it. He's in there daily, listening to Jimmy Buffet on his CD player and checking out all the different courses. His rides aren't necessarily long or hard, but he claims to be having a blast trying to chase down any guy who passes him with neon wheels. He has yet to catch back up to one once passed, but hey, there's always tomorrow.
For someone who needs that extrinsic motivation during the winter months, there is so much Zwift has to offer in terms of competition and camaraderie. My dad and I both admittedly prefer JRA (just riding around) on the different courses Zwift has to offer, from imagining the Tour de France Femmes finish on the Champs D'Elyses to taking a spin around Makuri Island and pretending there's warmer weather outside. But the group rides, races, workouts, and longer-term challenges that Zwift offers are certainly ideal for someone who thrives on competition or structure (or both!) in their training.
I've found that the Zwift experience is whatever you make of it. You can find new virtual friends, join clubs and groups, try racing for the first time, or simply use the platform as a better way to get your training done in an environment that mimics outdoor riding.
From my experience and my dad's, I have a few tips I've boiled down for the other Zwift first-timers out there.
Full screen is a must, but sound isn't
If you work from home, I highly recommend making sure you can't see any other notifications coming through while you ride. I think I hit a PR on a course simply because I was trying to finish a ride so I could see who had texted me. Ditto for Slack. (While the PR might be a pro, riding just to get it done is not.)
Because the visuals are pretty cool, riding full screen also means you can see everything around you, making the experience feel more immersive. While you can run Zwift on your phone, I'd recommend running it on a tablet or, preferably, a computer or TV screen. The bigger the better when it comes to feeling like you're actually out on a ride.
While some people like the sound effects provided by the platform, I found them irritating. If you feel the same, head to the settings and turn off the sound. Then, you can listen to your own music or podcast or whatever else will accompany you through the ride.
Try free rides first to see how everything works
There are so many fun, shiny options within Zwift, like group rides and races and workouts. But I highly recommend hopping into a free ride around Watopia or Scotland or any one of the various worlds on Zwift first, before diving into the other options. (These options can be found by scrolling down the home page to the "just ride" section.) This will help you get your bearings and experience how it all works. This is especially key for those of us who are Type-A competitive and know that the second a race starts, you're going all-out.
The first course I checked out was a flat ride around London, while the second was a hillier loop around the Makuri Islands. This second route was also my introduction into just how good Zwift is at modulating your smart trainer to make you feel like you're going uphill—another key to making your indoor rides feel more like riding outdoors. (For Zwift-compatible trainers that allow for this auto-adjust, check out this list or opt for our inexpensive setup.)
Use the Zwift Companion app to comment and congratulate
The low-key rides are also a great time to test out the Zwift Companion app (a completely separate app from the one you use to ride—the Companion app is blue and the regular one is orange), rather than when you're doing a more hectic group ride. If you like the idea of chatting with fellow Zwifters or offering kudos in the form of thumb's ups, make sure you have your phone mounted somewhere that's easily accessible. (I'd suggest getting a cheap handlebar mount for your phone, if you plan to be active on the Companion app.)
Before your ride, the Companion app will let you do things like sign up for upcoming events. Then, when you enter the Companion app during a ride (you also need the regular Zwift app running on your tablet or computer and to be on the same wifi), different options will pop up. For example, you can see the map of your ride so you know what's coming up, a dashboard with all your stats, and the ability to give someone that thumb's up or to make a U-turn at random on the course. You'll also see a screen that shows who is riding around you, as well as a message page that allows you to DM a specific rider or send a more general note to anyone around you.
This all sounds a little complicated and confusing—and that's why it makes sense to play with this feature in a casual ride versus on in which you're trying to stay in a group. It's intuitive when you get started, but give yourself time to play around.

I confess, my favorite moment of my Zwift journey so far was when, during a ride around "London," a comment bubble popped up that said, "My niece loves the Shred Girls books!" (That's the middle-grade series I wrote about girls on bikes). Granted, bursting into tears is not advisable for someone midway through their trainer ride, but I can't tell you how much I appreciated that moment.
While people may occasionally use the Companion app on their phone to get into weird political arguments or trash talk during races, most of the comments are fun and generally positive, and the little thumbs up icons that bubble out on your screen really do give you a happiness boost.
Race a category lower than you think you should—and warm up first
On Zwift, you don't have to ride on your own: You can hop into group rides or a race that's happening in real time. But don't just pick at random.
In the Events section on the home screen, look for a ride or race that's a distance or duration that makes sense for how much time you have. Most of the races and rides will have A, B, C, or D group options, based on the watts-per-kilogram that you can push. The A riders are putting out the most power, while the D riders put out the least. The reason for these groups is so that everyone is racing as hard as they can against people of similar abilities: The D group is working just as hard as the A group, they're just going a bit slower. It's tempting to "cat up," meaning to race in the highest possible category you think you can manage, but if you're new to Zwift, go with the category that doesn't feel like a stretch.
If you're not sure if you should be in the A, B, C, D or E group, it's based on your Functional Threshold Power (FTP), which you can easily test by going to the Workout section on the Zwift homepage and clicking on FTP Tests. If you've never done one of these before, definitely start with that test rather than guessing your category.
As for me, with the confidence of a masters rider queuing up at the startling of a local crit, I decided to hop into a B race—power output defined as 3.2 to 3.9 watts per kilo—and hang in the pack. It didn't go great, to be honest. I hung on for dear life as my power hovered well above the 4 watts per kilo mark and watched as people in my group—not even the lead group, mind you—complained about how hard the leaders went out. Moral of the story? I should have tried a C-level group ride or race and hung out mid-pack before moving up to a B race.
One last tip on racing: Make sure you're warmed up, because races start hard! My personal favorite part of racing is the very meta sensation of watching your avatar pedaling on a stationary trainer to "warm up" before the start of the race. So, if you sign on and see that a race is starting in less than a minute, don't jump into that one. Give yourself a few minutes to get ready—just like you would IRL.
You do not need to chase everyone

I repeat: You do not need to chase everyone. I'm still working on this, because like my very small miniature dachshund who goes HAM anytime he sees another dog anywhere in his vicinity, I cannot help but speed up the second I spot another rider creeping past me or looming in the distance. And Zwift rewards this: If a rider blazes past you, a fun reminder to "close the gap" pops up on your screen. How can you say no to that?
In the week that I was finding my way on Zwift Island, I got several slightly annoyed emails from my coach wondering why I was going so much harder in my rides than was prescribed in my training plan. "I can't help it," I confessed. ("Try harder," was his response.)
Because of this tendency to turn my endurance rides into those just-a-bit-too-hard tempo efforts—which we know is not a good thing!—I had to figure out a way to swallow my pride and let people zoom past me.
I also recommend a flat course if you're competitive. I tried a hilly route on an "easy ride" day to find myself struggling to score a KOM on the damn thing. In my head, I was telling myself to stay cool and calm, but the heart wants what the heart wants. Instead of following my lead on this, don't allow yourself the temptations and instead, keep those easy rides easy with flat roads and focusing on your own pace and power.
Play dress up

Another one of my favorite bits of Zwift is that the more you ride, the more access you have to custom kits and bike mods. Personally, my biggest goal starting out was to swap the generic Zwift kit for an all-black stealth one (my look in the real world, as well as the virtual one).
You can change your kit and bike by heading to the upper right corner of your home screen and clicking on the "garage." In there, you'll see your current options for swapping jerseys, shoes, helmets, wheels, bikes, and more. The more you ride, the more options become available to you, so check it every few rides to see what you can change.
Be a joiner
You can base your rides around events that are happening when you're ready to ride, or you can plan your Zwift session based around the time of certain events. There are hundreds of clubs to join, and each has its own set of group workouts, rides, giveaways, and information.
You can find a club by going to the Zwift Companion App and looking under "clubs" to find a good fit. Once you hit "join," you can see all of the upcoming events as well as past conversations that people in the Club are having. (Some clubs have certain requirements, like women's only groups or application only.)
Once you're in a Club, you'll also find the Club Connections feature, which allows you to sync up with Discord, an app that lets you talk to other riders within Zwift.
Drink when your avatar drinks
Weirdly, I also love that my little Zwift avatar is really good at remembering to hydrate. Whenever she took a sip, I took one. Honestly, it was probably the most I've ever drunk on the trainer, and I felt great as a result.
Don't forget your actual cycling goals
As I alluded to before, if you have an easy ride on the calendar, you probably don't want to hop into a race or hit a hilly course. For some workouts, consider skipping ERG mode where your power is automatically modulated and instead, shift on your own to change how hard or easy you're pedaling. This is also a great way to get ready to ride outside, because when you're riding up a hill IRL, your bike isn't going to automatically shift into the right gear to keep your power steady.
Also, if you do eventually want to ride outside, practice good training techniques like keeping your water bottle in your bottle cage rather than on the table beside you so you practice the motion of taking it in and out. I'm also a fan of riding in a regular jersey so I can work on pulling my phone and my snacks out of my pockets, which is a huge help when you get out on the road.
The bottom line: From a very reluctant Zwifter (Zwiftee? Zwiftite?), I admit that while I'm not completely addicted, I certainly will be returning to Watopia on a regular basis. Just as soon as I get my trainer back from my dad.
Molly writes about cycling, nutrition and training, with an emphasis on women in sport. Her new middle-grade series, Shred Girls, debuts with Rodale Kids/Random House in 2019 with "Lindsay's Joyride." Her other books include "Mud, Snow and Cyclocross," "Saddle, Sore" and "Fuel Your Ride." Her work has been published in magazines like Bicycling, Outside and Nylon. She co-hosts The Consummate Athlete Podcast.