Wahoo's Kickr helped change indoor riding and training for many riders. The sixth version of the venerable smart trainer is more of an update than a wholesale redesign. Still, it again places Wahoo ahead of its competition in terms of connectivity, this time by adding WiFi to the mix. The latest Kickr and Wahoo's second generation Kickr Bike (also recently launched) are the only trainers available with internal WiFi connectivity.
---
The First WiFi-Enabled Trainer
With the addition of WiFi, Wahoo aims to solve the most frustrating aspect of smart trainers: connection dropouts. ANT+ and Bluetooth connection protocols are certainly not going anywhere for power meters and cycling computers. Both methods optimize data transfer among portable battery power devices. By comparison, WiFi is much more energy intensive but can result in a 65% improvement in data transfer speeds. Meaning your watts make it to your avatar that much quicker.
Unless you spend a lot of time racing on Zwift this might seem trivial, but improving your avatar's reaction time can have a big benefit. It can let riders drop into a super tuck faster on descents and makes launching sprints more precise.
For buyers not engrossed in Zwift racing, WiFi connectivity offers several benefits. It ensures your trainer stays seamlessly updated in the background with the latest firmware. If you're someone that doesn't bother checking your Wahoo app frequently, WiFi means you can keep not doing it. You will, however, need to use the app at least once to set up the trainer on your WiFi network.
Wahoo keeps its Direct Connect wired connection on the new trainer for those that own the adaptor. But Wahoo does suggest that using the WiFi is slightly faster. Personally, the Direct Connect never made a ton of sense to me since my trainer set up is in the basement, and my router is in my living room. That is a very long and messy cable run for riders in my situation, but hopefully, the new WiFi connection makes this feature redundant for most.
---
Easy ERG
Riders that use the Kickr for structured training (rather than exploring or racing on Zwift) will appreciate Wahoo's new ERG Easy Ramp. In ERG mode, the trainer automatically adjusts its resistance to hold a rider at a specified wattage. Riders can focus on their effort while the trainer does the rest.
The current ERG mode can be a problem when something interrupts your effort. Because as your cadence slows or stops, the trainer still applies the same resistance. This resistance makes it much harder to get going again from a stop.
In the event of an interruption, ERG Easy Ramp provides riders a gradual 10-second ramp back up to the target wattage. The ramp gives riders time to settle back to their preferred cadence. For owners of Kickr versions 3 through 5 and Kickr Bike V1, Wahoo will roll out this feature with future firmware updates.
---
Counting Virtual Miles
Wahoo also introduced an odometer feature for the latest Kickr and Kickr Bike to keep track of your trainer's mileage. Riders can access mileage figures through the Wahoo app, allowing them to measure how much usage their trainer has seen. Hopefully, this doesn't mean a future mileage limit (like we're used to seeing on cars) in Wahoo's warranty coverage for the future. Though, there is no change to Wahoo's current warranty policy.
---
Ride Feel, Set Up, and Cost
The new Kickr looks virtually identical to the previous version. And because both versions use the same flywheel, the ride feel is also the same. The new Kickr ramps up smoothly and correctly as you accelerate.
As for noise (a big concern for apartment dwellers), things remain status quo. Like most high-end, direct-drive trainers that have come out over the last few years, the most significant source of noise when riding the Kickr is actually your drivetrain. So, keep that chain clean and lubricated.
Power accuracy seems very good, with shorter efforts showing the most discrepancy, but anything longer than one minute is well within the claimed 1% accuracy. It is hard to test these things conclusively, as all I am only checking is how close the Kickr reads to my current power meter. Still, it was assuring to see things line up so closely.
Here is a rundown of the features (most of which remain unchanged):
AXIS feet system that allows up to 5% more motion and is quieter on floors
Kickr Direct Connect wired option (with adapter)
Zero calibration software algorithm
Power accuracy of +/- 1%
Dual ANT+ / Bluetooth Smart support
Compatible with 130 & 135 quick release, 142 x 12mm & 148 x 12 thru-axle
12-28 tooth 11-speed cassette included
8-, 9-, 10-, and 12-speed cassettes must be purchased separately
Available SRAM XDR and Campagnolo freehub bodies
Max 20% incline simulation
Max 2,200w supported resistance at 25mph
Built-in handle
Must be plugged in
Setting up the Kickr out of the box is straightforward. Merely set the Kickr to the wheel size of your bike and then level it using the adjustable feet. If you have a previous version of the Kickr, nothing in this process has changed.
The only potential hang-up in getting started with the new Kickr comes from the included 11-speed cassette. If the bike you use on the Kickr has more (or less) than 12 gears in the back, you will need to install (and potentially purchase) the appropriate cassette. If the cassette you need does not use a Shimano freehub interface, that will be an additional $70 for a replacement SRAM or Campagnolo freehub body from Wahoo.
Selling for $1,300, a $100 increase from the previous version, a low point of the new Kickr is its price. The cost will seem particularly steep given that Zwift recently launched its $500 direct drive trainer, the Zwift Hub. The Hub and the Kickr are two products arguably targeting opposite ends of the market. The Kickr, with its better accuracy (1% vs. 2.5% on the Zwift Hub) and WiFi connectivity, will appeal to the roughly 20% of Zwift users that compete on the platform. While the Hub better competes with Wahoo's lower-priced Kickr Core ($900) and appeals to riders wanting to try everything virtual training offers but are not focused on indoor racing.
Wahoo compounds the cost issue by only shipping the Kickr with an 11-speed cassette. In contrast, Zwift offers Hub buyers the ability to specify the number of speeds on their bike and then sends the trainer with the appropriate cassette, pre-installed. Eliminating the need for riders who don't have 11-speed bikes to spend more time and money sourcing and installing new parts would instantly make Wahoo more competitive in the trainer market.
Despite the high price and the lack of cassette choice, the latest Kickr is a solid update that tackles the most significant issue riders face with their smart trainers. WiFi connectivity should substantially increase reliability and ensure that the trainer is always up to date with the latest firmware. Being the first trainer offering WiFi connectivity will likely give Wahoo an edge over other high-end trainers, at least for a little while. Whether or not the price is worth it will likely be determined by how much trouble you have with signal dropout on your current indoor setup.
---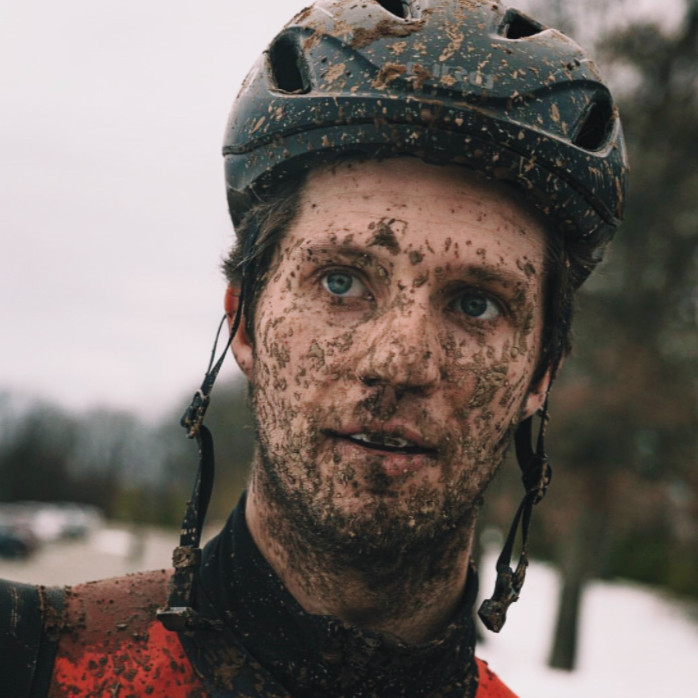 Test Editor Dan Chabanov got his start in cycling as a New York City bike messenger but quickly found his way into road and cyclocross racing, competing in professional cyclocross races from 2009 to 2019 and winning a Master's National Championship title in 2018. Prior to joining Bicycling in 2021, Dan worked as part of the race organization for the Red Hook Crit, as a coach with EnduranceWERX, as well as a freelance writer and photographer.