All bikes are beautiful; some bikes are stunning. Officina Battaglin, or simply Battaglin if you are in the know, is a brand that specializes in the latter.

Bicycling's boss Bill Strickland thinks the Battaglin Power+ is one of the best road bikes ever. But that model, which he reviewed in 2017, is in the rearview. The Battaglin model line today is split into two lines. One is a mix of faithful recreations and reimaginings of the brand's storied lugged steel racing frames from its past. The other is an altogether more unique series of frames with the Portofino moniker.
The Portofino models are some of the most wonderfully audacious frames on the planet. They seem to imagine a world where titanium, carbon, or aluminum frames—and TIG welding—never existed. Their shape, styling, and features are much like modern carbon race superbikes, except the Portofino models are rendered in steel and joined with lugs. And they are made in-house at Battaglin in Marostica, Italy, instead of a large carbon factory in Asia.
This content is imported from youTube. You may be able to find the same content in another format, or you may be able to find more information, at their web site.
The latest Portofino model is the G and is the brand's first gravel model. Although oriented towards a different surface, the G shares much with the Portofino R. Both frames begin with an "oversized" steel tubeset—named GB81, it is a customized version of the excellent Spirit HSS tubing from Columbus—and matching custom lugs. The head tube lugs of the Portofino G are particularly impressive as they wrap a substantial 1-1/2" straight head tube.
From there, Battaglin layers on disc brakes and thru axles, dropped seat stays, a T47 oversized and threaded bottom bracket, a hidden seatpost binder, integrated headset bearings, and fully internal routing. The Italian-made carbon fork is custom for Battaglin.
The result is a bike that looks muscular and clean, like a modern superbike but with the added classical flourish of lugs that Battaglin highlights in blinding polished chrome. Those chrome lugs are accented by equally shiny "cromovelato" mirror frame finishes and an engraved head tube.
Complete builds can be further dressed up with added color matching applied to many components. This includes touches like color-matched saddle base and rails and matching brake levers. Every frame also gets a plate with the frame's number within the build series. For 2023, Battaglin is limiting the Portofino G's production run to 70: For the whole world.
As you might expect from such a limited bike, each one is custom for the buyer: Geometry, finish, and (if purchased as a complete bike) build.
For its first gravel bike, Battaglin doesn't stray too far from the racing ethos of the Portofino R, which they plainly state in their launch materials, "We didn't want a bike that resembled a drop-bar mountain bike, or a relaxed geometry for bike packing. We wanted a gravel bike with the reactive handling of a road bike," adding that Portofino G's geometry philosophy is partially based on the steel frames Battaglin built for professionals racing Paris Roubaix from the late 1980s and into the early 1990s.
This intention for a road-like feel is further evidenced by the G's tire clearance, which is just 40mm maximum. Battaglin is aware this is less clearance than many gravel bikes which can boast the ability to fit 48mm (or more), stating, "The Portofino G leans more toward the road end of the gravel spectrum." Accordingly, you won't see mounts for racks, cargo, or other such flourishes commonly found on mainstream gravel frames. Though as a true custom bike, many options may be available to the buyer of a Portofino G.
Pricing for the Battaglin Portofino G starts at €5,000 (about $4,950 at the time of publication) for a custom frameset. Complete bikes built with Campagnolo Ekar drivetrain and Levante carbon gravel wheels start at €7,790 ($7,716). While that's not inexpensive, it is altogether not a bad deal. Consider that considering a made-in-Asia, and not at all custom, Specialized S-Works Crux frameset sells for $5,000, and a Pinarello Grevil with Ekar (and aluminum rims) sells for $6,500. The only drawback is Battaglin's current six-to-eight-month wait for one of its custom bikes.
But whatever you think about steel, gravel bikes, or expensive custom bikes, there's no denying that Battaglin doing Battaglin things results in one of the most striking and unique bikes on the planet.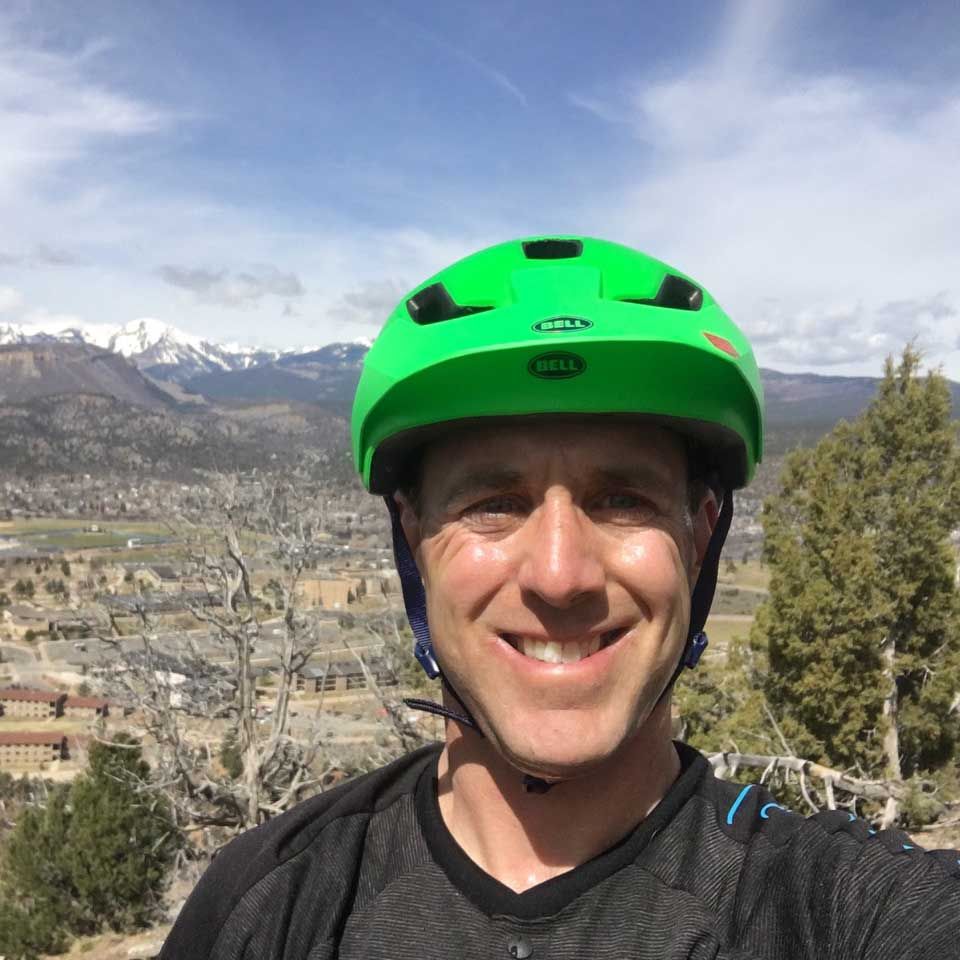 Senior Test Editor, Bicycling
A gear editor for his entire career, Matt's journey to becoming a leading cycling tech journalist started in 1995, and he's been at it ever since; likely riding more cycling equipment than anyone on the planet along the way. Previous to his time with Bicycling, Matt worked in bike shops as a service manager, mechanic, and sales person. Based in Durango, Colorado, he enjoys riding and testing any and all kinds of bikes, so you're just as likely to see him on a road bike dressed in Lycra at a Tuesday night worlds ride as you are to find him dressed in a full face helmet and pads riding a bike park on an enduro bike. He doesn't race often, but he's game for anything; having entered road races, criteriums, trials competitions, dual slalom, downhill races, enduros, stage races, short track, time trials, and gran fondos. Next up on his to-do list: a multi day bikepacking trip, and an e-bike race.